You are wondering where to stay in Da Nang? Da Nang is not only famous for luxurious hotels and resorts, there are also many cozy houses offering homestay and hostel services. Do you want to try experiencing life at 7 Best Homestay and Hostels in Da Nang with beautiful view, nice atmosphere but surprisingly cheap? Do not believe it? Read on to find out more!
Minh House
Minh House is an eco-apartment with full facilities for family activities. With just a few minutes walking, you can immerse in the waves of beautiful beach and enjoy the best local seafood there. 
This homestay has an airy space, combining home and garden. The rooms are mainly made of wood and bring a simple and cozy feeling. There is a large garden with many trees brings a sense of harmony with nature. The fresh atmosphere at Minh House helps tourists to relax and find a rare feeling of tranquillity.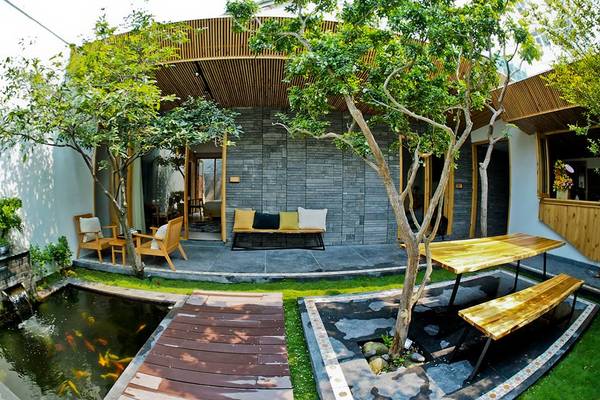 An Nhien Home
An Nhien House is located right in the city center, only 2km from the airport. The homestay combines the motel and coffee. An Nhien's space is super cute, everything is small and simple. An Nhien House is designed in Bohemia style, every corner is beautiful. And this home brings you the feeling like a real family and peaceful life.
Seakite Homestay
If you are a beach lover, this is a great homestay in Danang for you. Located near My Khe beach, Seakite homestay is an ideal place to stay. Seakite space is very cozy, luxurious with brown wood tone as the mainstream. This place will surely satisfy photography enthusiasts, love beauty because of the invested design.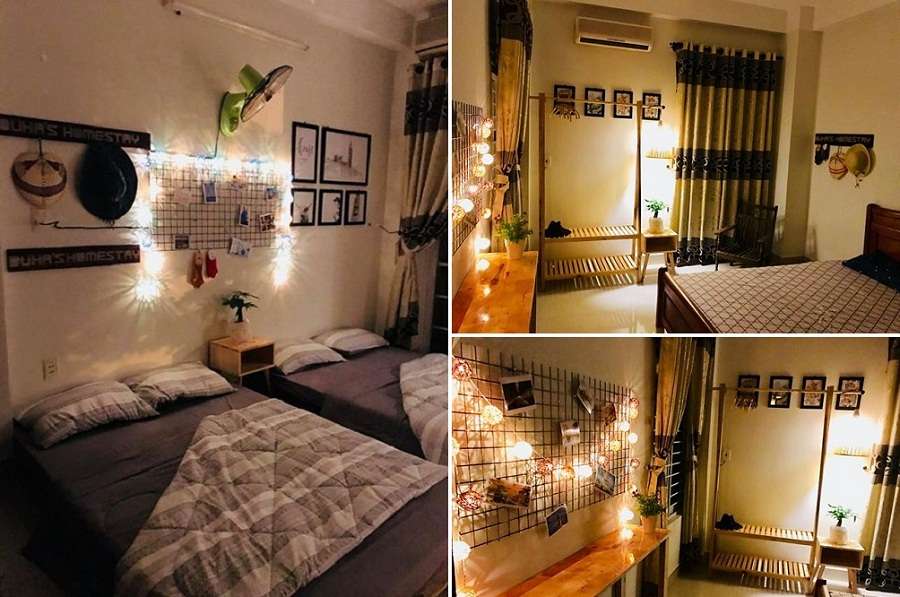 5D Upper Dorm
5D Upper Dorm is a homestay in Da Nang that is extremely suitable for active, fun young people. They have designed it in every details, from colorful picture frames, bottles to musical instruments televisions, .. The main color of the dorm is brown, yellow, gray, all creating a warm feeling cozy and happy. Coming to 5D Upper Dorm you are excited for having super-good shots and hilarious moments with your friends.
Memory Hostel                          
Memory Hostel is a hostel suitable for backpackers who want to save money by sharing rooms with other travelers in bunk beds. However, with unique architectural style, convenient location and beautiful view, Memory Hostel has attracted many young people who like to travel to Da Nang to experience.
The hostel has a total of 5 floors. Each floor has about 2 rooms with single rooms, double rooms. And it has a common toilet area for personal living. It's small but very neat and convenient.
In addition, the hostel is designed from the ground up in the Cham Pa architectural style. Memory Hostel gives visitors a rich Central life, adding a bit of modernity of the West.
Like Backpacker Hostel
 Come to  Like Backpacker you will be amazed by the super nice view. This is a homestay in Da Nang with integrated bar and clean coffee that visitors love. aaSpace bar is designed super style, classic to modern. The room has bright, deep brown tones, the coffee has many unique color combinations. In this hostel, you will have a multitude of photo styles with different styles. The shop also has a lot of books, constantly updated, reading and living in love.
Packo hostel
Looking for a strange unique homstay in Danang? Don't worry, checkin immediately Packo Hostel! It is super-exclusive design to live virtual. The rooms of Packo are very special, shaped like old containers, fully furnished and well soundproofed. Packo Hostel's View is suitable for you to take pictures with a bit of style and personality. Packo's service is also very good, so be assured not to have fun here.
Homestay in Danang is not only a place to stay but also a place for you to live virtual, have fun and have great experiences. Do not hesitate any more, invite your friends carrying backpack go to this worth living city right away. Wish you have happy memories when you come to Da Nang and cozy moments! If you need more information about Da Nang, our Jolie Da Nang Cooking Class would love to share with you.