If you are a first – time visitor to Danang and you are curious about how the life of the city people is? Then you should visit one of the coffee shops of this Top Sidewalk cafes in Da Nang to experience the real local life.  
Long Cafe- Top sidewalk cafes in Da Nang
Address: 23 Lê Lợi – Hải Châu District – Đà Nẵng City
Price: 10,000 VND – 33,000 VND
Opening hours: 06:00 – 19:00
Long Cafe has been the most famous coffee shop in Da Nang for 30 years. Everyday, the coffee shop serves more than 1000 guests from many different working class. They roaste their coffee and make their own taste. The tables and chairs in Long Cafe are just small wooden chairs- a true sidewalk coffee shop. Moreover, they have a "golden" location where people can enjoy the busy life outside from this coffee shop.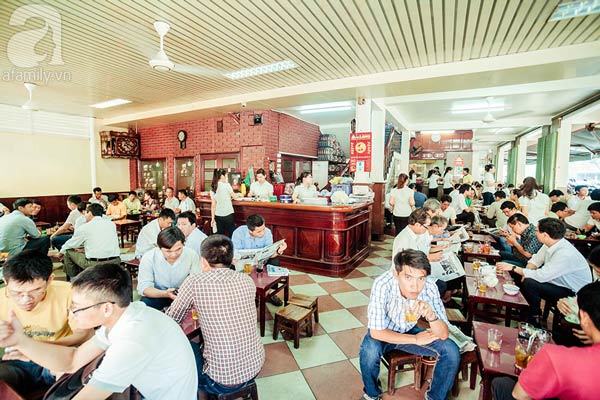 Address: 245 Nguyễn Chí Thanh, Phước Ninh, Q. Hải Châu, Đà Nẵng 550000
Opening hours: 6.00 am- 7.00 pm
Located in the one-way street Nguyen Chi Thanh, 245 cafés has a small space- very typical of a Da Nang coffee shop. The seats are not enough, so the tables and chairs are placed outside the coffee shop. Although it seems unconfortable, 245 cafe still attracts many young people who come here to have nice coffee and meet their friends. It's no air-conditioner here, but the cafe shop is surrounding with green trees with cool atmosphere.
5D Coffee shop- Top Sidewalk cafes in Da Nang
Do you need a different coffee shop, different from the opening, the energy when the day is near? 5D coffee will definitely not disappoint you.
If 245 Café shows you a gentle Danang, 5D Coffee will be a vibrant, youthful and vibrant Da Nang, this atmosphere is spread from open-door music like Coldplay, James Blunt, Imagine Dragons, Maroon 5, … The loyal customers of the shop are young people aged between 20 and 30, who come here as a chosen rendezvous to share daily stories, exchange jobs, or simply is a long time meeting drinking coffee.Although it is only a sidewalk toad shop, the design of the shop is very unique because the materials are mainly wood, rope, newspaper … So when sitting on the inside of the shop, you will feel the closeness, the young mind.