Are you fall in love with Vietnamese cuisine and want to have a nice restaurant that serve proper Vietnamese food? There is the Top 5 Vietnamese restaurants in Hoian that we would like to recommend: 
Morning glory Hoian
Address: 106 Nguyen Thai Hoc Street, Hoian
Opening from 10.00 to 23.00, take last order at 10.00
This is probably the most famous restaurant in Hoian old town about Vietnamese cuisine, with the concept of interactive kitchen. They will serve you from the savory food such as beef noodle soup, rice pancake, and many other famous local specialties. My favorite dish there is deep fried red snapper served with green mango salad and the squid stuffed with minced pork. There are 2 stairs, if you like to watch how they make the food, you should stay down stair. And you select up stair if you prefer a cooler area with better air conditional.
This restaurant is quite crowded in the evening, so if you like to have table ready, an advance reservation is highly recommended.
Vy's Market
Address: 03 Nguyen Hoang Street, An Hoi Island.
Opening time 8.30 to 21.30
If you are curious about how the local food is made, so this place is what you are looking for, the most interactive restaurant in Hoian. There are many smaller vendors inside of this charming restaurant such as pickles stall, grill stall, noodle stall, rice stalls and others. It is so wonderful to see the way they prepare your meal.
This restaurant doesn't have air conditioner, so I recommend you coming here in the evening if you don't like the heat.
Mango Mango
Location: 45 Nguyen Phuc Chu, An Hoi Island
Opening time: 08.00 to 23.00
Tis restaurant is opened all day. But I highly recommend you come here in the evening. It's not only for tasty food but also for the daily performance from 7.00 pm almost every night. Having a nice table, enjoy mouthwatering food, fantastic drinks and enjoy the beauty of Hoian night market and the old town in the evening can bring such a wonderful memory to you.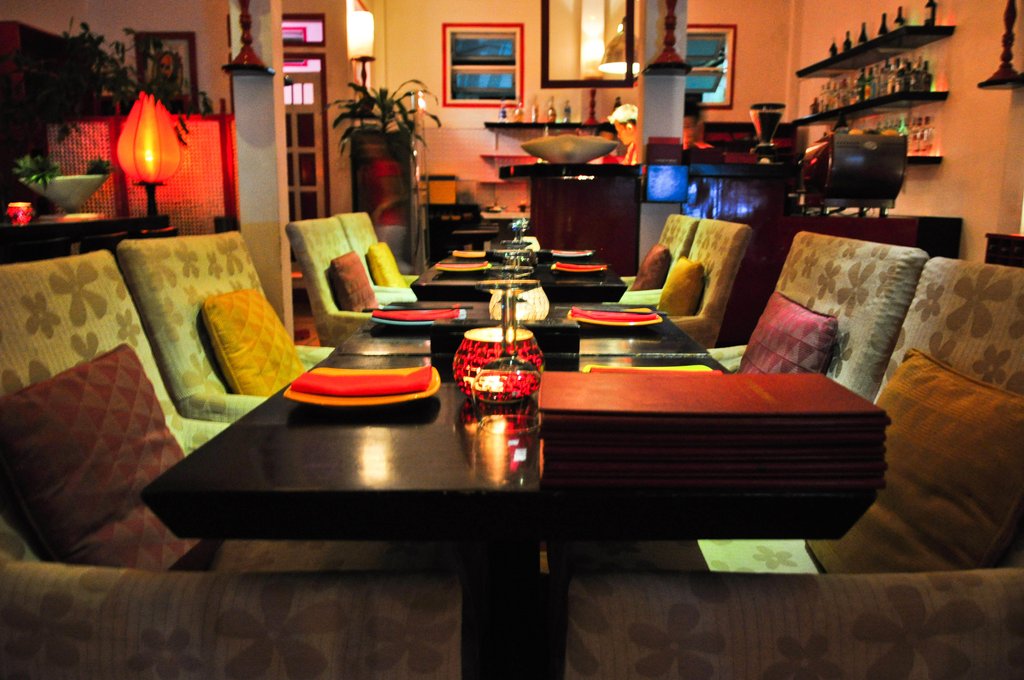 Nu Eatery
Location: alley of 10A Nguyen Thi Minh Khai Street, close to Japanese Cover Bridge
Opening time: 12.00 to 21.00
This family restaurant is a nice hidden gem, locating in the alley way not too far from famous Japanese bridge. With the vintage decoration, few table around and a nice simple menu, they will bring a nice dining experience to you. My top recommendation in this restaurant is pork bun, a wonderful combination of caramelize pork with soft bun and pickles; and avocado salad. The staff is so friendly, and the food they make is just superb. 
Location: 12/9 Bach Dang Street, near Hoian central market
Opening time: 11.00 to 14.00; 17.00 to 22.00
If you want to taste most of the Vietnamese food in a certain meal, this restaurant is what you need. Do you think about a buffer meal with many people moving around? no, it is a different experience, when they keep bringing all food you can eat to your table. This restaurant is very nice decorated with all lovely lanterns hanging around. All the food they serve are fresh and tasty, with friendliness and warm hospitality from their lovely staffs.
If you want to try real local restaurants will full of local people, you should not skip Hoi An Street Food Trail. With the enthusiastic and dynamic team, they will give you unforgettable moments by not only culinary journey, but also culture experience.